OLI IS FOUNDED
On March 1st of 1954, OLI-Sistemas Sanitários, S.A., was founded as Oliveira & Irmão S.A. in Aveiro. OLI began as a small family business that along its path went through different areas of business.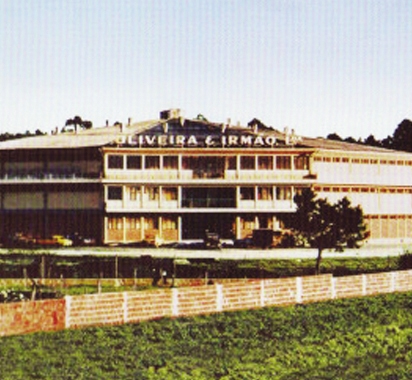 OLI STARTS PRODUCING CISTERNS
In the 1980s OLI began to focus on sanitary systems and the first industrial unit dedicated to the production of cisterns was created. To this date, OLI focuses on developing innovative sanitary products that are not only aesthetically pleasing, but accessible and sustainable.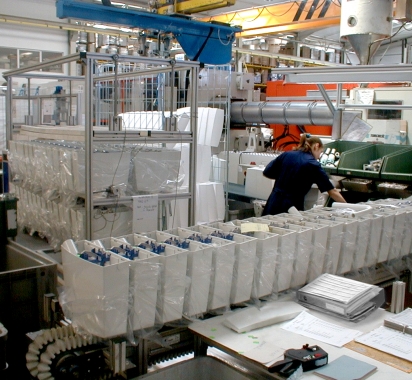 INTEGRATION WITH THE SILMAR GROUP
During the following ten years OLI grew exponentially, which led into the integration with the Italian Silmar Group in 1993 (prior to 2017 the group was called Fondital). The group has about 3,000 employees and is present in four sectors of activity (heating; aluminum fusion; Galvano plastic and thermoplastic products; water conveyance and discharge), and in 2017 had over 904 million Euros in sales.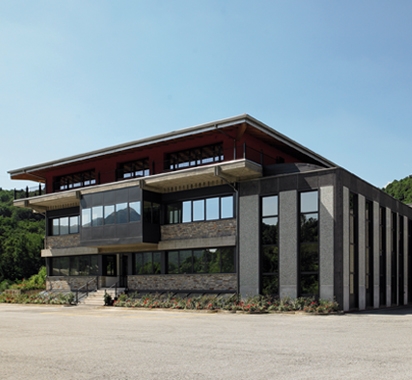 MASS PRODUCTION OF THE DUAL FLUSH
OLI prides itself on its innovative and sustainable products. In 1994 OLI developed a dual flush outlet valve that can reduce water consumption by up to 50%.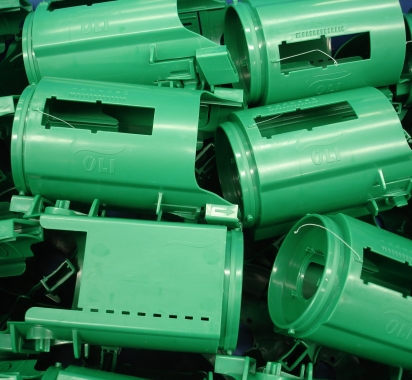 SM15 BY SOUTO DE MOURA
Eduardo Souto de Moura is a renowned Portuguese architect who has been presented with various international awards, such as, the Gold Medal of Heinrich Tessenow Foundation in 2001; the Pritzker Award in 2011; the Wolf Prize of Arts in 2013; just to name a few. In 2001, in collaboration with OLI, Souto de Moura developed the SM15 flush plate.

SM15 is a tempered white glass flush plate, 147mm by 147mm, and is ideal for a smooth application on walls covered with traditional Portuguese tiles. The SM15 is installed surface-even with the wall for a seamless and elegant look.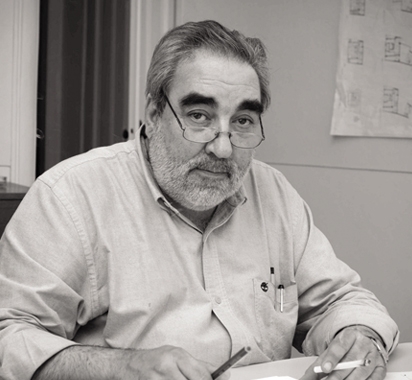 OLI IMPLEMENTS KAIZEN
OLI begins the implementation of the continuous improvement system from the Kaizen Institute. Continuous improvement has a direct and intrinsic relation in the optimization of processes that consequently lead to an increase in production. After implementing Kaizen, productivity increased by 30%, work in progress decreased by 30% and both final product stock and time to market reduced by 40%.
INO-X DESIGNED BY ROMANO ADOLINI
The INO-X line is a collaboration with the Italian architect Romano Adolini, an influential figure in bathroom design.

The result is a simple control plate, elegant, with a strong visual impact: "A simple sheet of steel, only 2 mm thick, with precise laser cutting". This philosophy has generated four models with essential lines, using only squares and circles.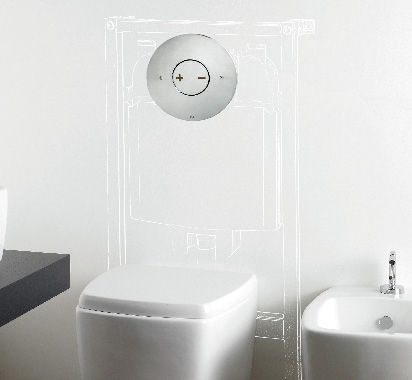 KAIZEN AWARD
With excellent results in terms of operational efficiency, OLI wins the Kaizen Prize, in the "Excellence in Productivity" category in 2012.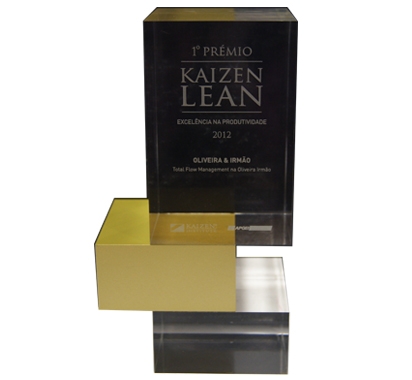 OLI RUSSIA IS FOUNDED
As sales continue to grow in Russia, and in order to respond to market needs faster, the first OLI industrial unit outside Portugal was opened in Russia. This cut down on transit time to Russia and provided OLI with an opportunity to produce market specific products in loco. Production at OLI Russia began in 2016.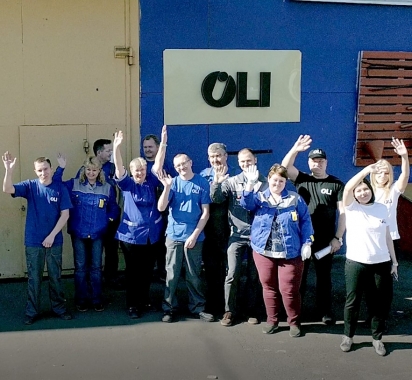 OLI SHOWROOM AND TRAINING CENTER INAUGURATION
In 2012 OLI inaugurated a showroom and a training center at their headquarters in Aveiro. Visit our showroom to see our wide range of products and the latest novelties. Our Training Centre allows OLI to train and showcase first-hand how to install OLI products.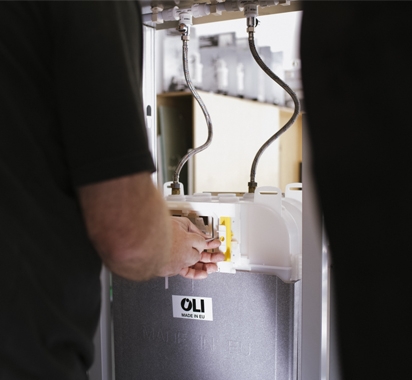 AZOR PLUS
Saving water in our everyday lives is now, more than ever, crucially important. In order to help people decrease their water consumption, and in turn decrease their water bill, OLI developed the Azor Plus inlet valve, a water-saving solution that equips the latest models of OLI cisterns. The Azor Plus inlet valve can save up to 9 liters of water per day. The decreased consumption of water is due to the delayed refilling of water in the cistern, therefore avoiding water waste during flushing. Thus, water begins to fill the cistern only after the flush valve is closed and all water flushed is efficiently used for cleaning the toilet.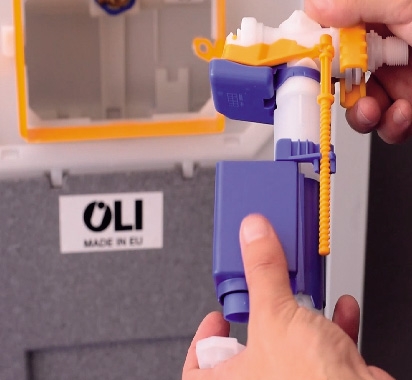 EASY MOVE
In order to make the bathroom more accessible for people with reduced mobility, OLI launched a concealed cistern called Easy Move. Easy Move is the complete package since it offers a solution that is both aesthetically pleasing and highly functional that allows the user to vary the height of a toilet using a remote control. When simple movements, such as getting up from sitting on the toilet, become a problem, Easy Move intervenes by simplifying the lives of children, the elderly and people with reduced mobility. Easy Move is available with an optional handles kit for people with reduced mobility.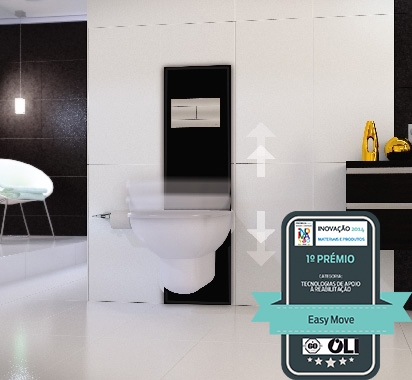 TRUMPET BY SIZA VIEIRA
Álvaro Siza Vieira is a world-renowned architect who has collected several international awards: Pritzker Prize in 1992; Wolf Prize of Arts in 2001; Golden Lion for Lifetime Achievement in 2012; Fritz Hoger award in 2014, just to name a few. In 2014, in collaboration with OLI, Siza Vieira designed the Trumpet flush plate, with an elegant design with two buttons for the dual flush system that perfectly characterize the pistons of the trumpet. Inspired by an instrument played by great maestros, the trumpet, it is the perfect balance between a truly unique design and exceptional music.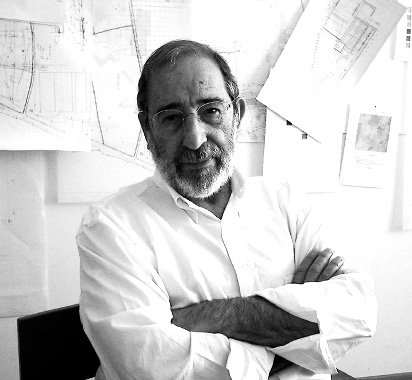 NEW STATE OF THE ART LIFE-TEST LABORATORY
The motto at OLI is simple: "Anticipate needs. Find solutions for the future". With this in mind, a major investment in RDI was the complete renovation of our testing laboratory, which is now equipped with the latest technology that will allow us to be at the forefront when it comes to research and innovation. The lab is divided into two distinct interacting areas: half of the posts are exclusively allocated to tests and standards that permit different product certifications in markets. The other stations are focused on the future, and test products with different levels of water hardness, with rainwater and seawater. With the awareness that water is an increasingly scarce resource, today, and surely in the future, we at OLI do everything in our power to protect against water shortages. We do not consider our efforts in the area a cost, instead we perceive them as an investment in the quality of life for everyone.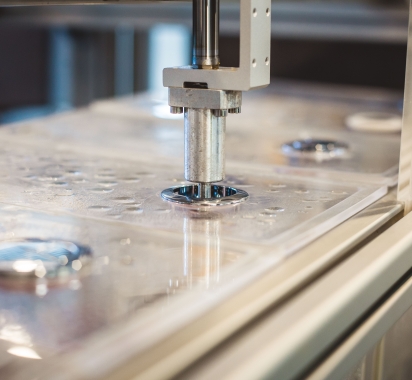 HYDROBOOST
Hydroboost is a technology developed by OLI that harnesses the power of water in motion to generate enough energy to power a capacitive flush plate. The system is available with our no-touch dual flush plates. All it takes is the approach of a hand for the flush to be activated. The use of this technology requires no connection to the electrical grid or the replacement of batteries, since it harnesses the energy of water in motion and uses that energy to activate the flush plate. A self-sustainable and environmentally friendly solution for no-touch flush plates.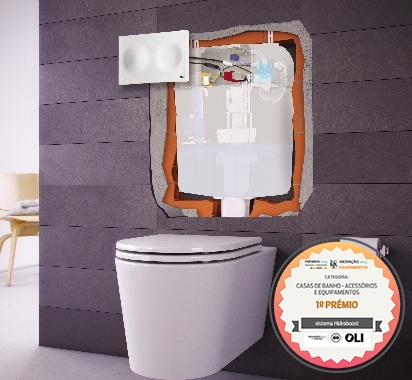 ARCHIPRODUCTS DESIGN AWARDS
The Trumpet flush plate was designed by Álvaro Siza Vieira, world-renowned architect and winner of the Pritzker Prize. It is the perfect combination of elegance and harmony, both characteristics of a trumpet.

The "Trumpet" flush plate for concealed cisterns won 1st "Archiproducts Design Awards 2016", one of the most prestigious Architecture and Design awards in the world. "Trumpet" was chosen "Best of Category 2016" in the "Bathrooms" category among 490 nominations from 250 brands from 15 countries.
BRANCH IN GERMANY IS CREATED
Incorporation of OLI Sanitärsysteme GmbH in the town of Möckmühl, Stuttgart. The opening of the German subsidiary intensifies the establishment of the OLI brand in Germany and neighboring markets.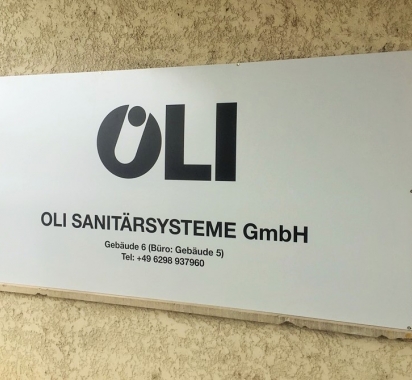 OLI PRODUCTS AS BIM OBJECTS
OLI is committed to being at the forefront of development in the construction sector. BIM (Building Information Management) is the new standard of design and construction. BIM facilitates the transfer of information between stakeholders and enables integrated management throughout the product life cycle.
OLI aims to boost the e¬fficiency and creativity of construction projects through cooperative work with architects, engineers, contractors and owners, as well as reinforce its commitment to continuous innovation and the creation of a bathroom that doesn´t waste water, is safe and accessible for all.
Many of OLI´s products are already available as BIM objects in Graphisoft Archicad®, Autodesk Revit® and SketchUp®. OLI will continue to progressively expand their library and offer customers a wide range of Sanitary System solutions.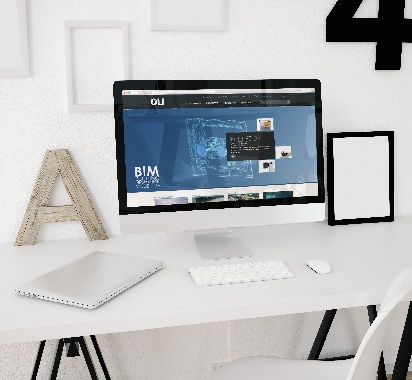 GREEN PROJECT AWARDS
The Green Project Award distinguishes, across seven categories, the most innovative projects in the area of sustainability in Portugal. The 9th edition of the awards ceremony took place in Serralves, Porto. The IVC1000 LeakSafe inlet valve was one of the recognized projects in the area of sustainability. OLI, known for promoting water saving, received an honorable mention in the "Product or Service" category.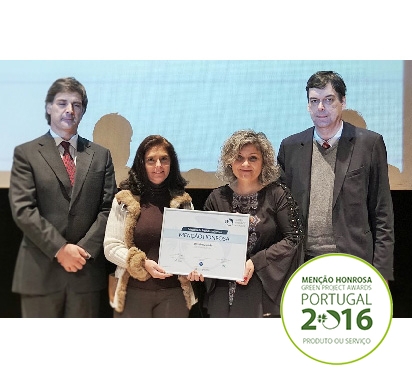 GOOD DESIGN AWARD
The Good Design Award is the oldest and most prestigious International Design Award. OLI is proud to have won this award with Glassy, a glass capacitive flush plate that is activated as the hand approaches. Glassy is available with the Hydroboost system, that can make it independent from traditional sources of energy (i.e. the electrical system).
The award-winning solution, Glassy, is a self-sustainable flush plate for in-wall flush cisterns.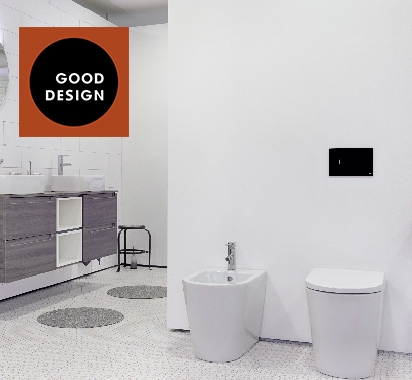 MILLENNIUM HORIZONTES AWARDS
OLI was awarded the Millennium Horizons Award in the category "Innovation - Large Companies" at a ceremony presided over by the prime minister, António Costa, on November 15th, 2017.
This is an important distinction that recognizes the permanent investment and work of the brand in innovation and the quality of products, services and processes.
570 companies applied to the Millennium Horizons Awards, which is promoted by Millennium BCP in partnership with the Global Media Group, COTEC and AICEP.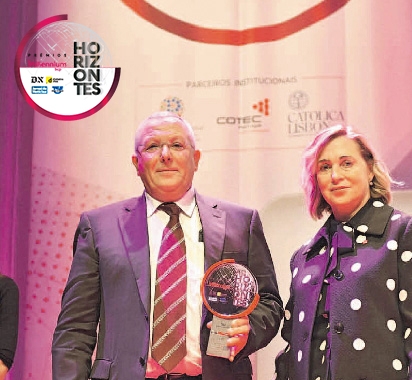 RENOVATED SHOWROOM
In 2017 OLI renovated their showroom to reflect new products and design trends.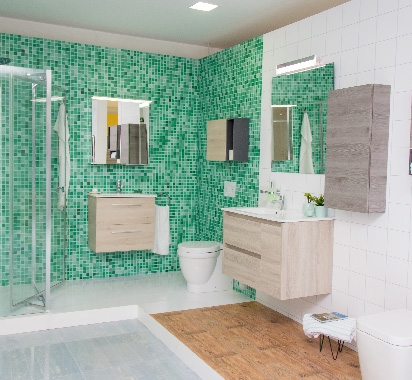 NEW MOLD FACTORY CONSTRUCTION
The construction of a new mold factory aims at increasing our production capacity by 50% and at increasing the quality of complex and demanding molds intended for hydro-sanitary and automotive industries all over the world.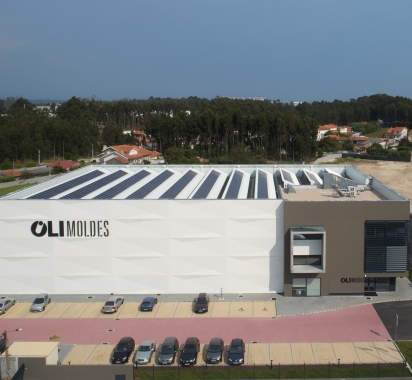 MOON BLACK WINS FOUR INTERNATIONAL AWARDS
Iconic Award, Design Plus, German Innovation Award and Archiproducts Design Awards were the awards won in 2019 by the Moon Black control plate.
Made from Vista Alegre porcelain, Moon Black is the first porcelain control plate on the market. In addition to the unique design, it is self-sustainable and compatible with the innovative system Hydroboost, in which the flush water discharge generates its own energy, without the need for a source of electricity or batteries. Moon black includes a no touch system that is activated as the hand approaches, thus eliminating contact with the device and ensuring maximum hygienic conditions.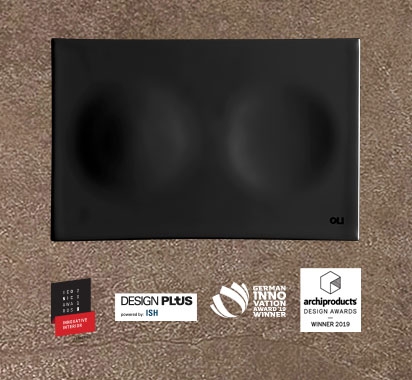 65 YEARS OF HISTORY
In 2019, OLI celebrated its 65th anniversary. The celebrations began in February with the public presentation of the book Our History, which chronicles the main moments of this business history led by the Oliveira family, and culminated with the Birthday Lunch, which brought together over 500 employees from all over the business group, in March, and the Gala Dinner, which brought together customers, suppliers and partners who have written and still write this history of success, in September.
OLI reaches 65 years positioned as the Iberian leader in flush toilet production, a relevant international dimension (present in 80 countries on 5 continents), a high production threshold (2 million flush cisterns and 2.8 million annual mechanisms) and innovative company status.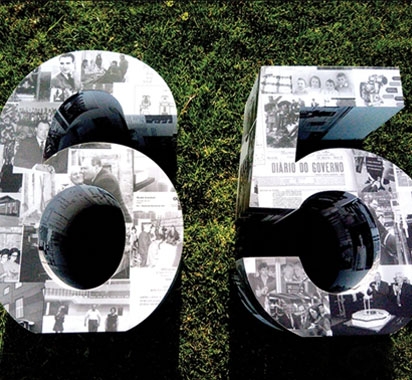 The OLI story would make a book… and it did!
Stories steeped in achievements and challenges. Moments shared with employees, customers, suppliers and partners who wrote and write this 65-year-old success story.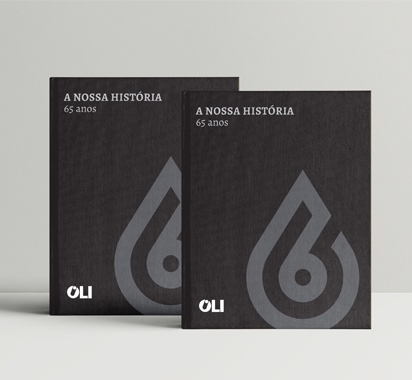 LESS IS MORE WINS DESIGN AWARDS
Red Dot Design Award, IF Design Award and Archiproducts Design Award were the awards won in 2021 by the LESS IS MORE flush plate.
LESS IS MORE is the name of the flush plate whose design is inspired by the history of the mechanism and the desire to give it an innovative shape, projecting it into the future.
Made of stainless steel, with an eclectic and functional identity, LESS IS MORE was designed by the architect Alessio Pinto who, in addition to being inspired by the history of the mechanism, used the iconic principle "Less is More" by Ludwig Mies Van Der Rohe.