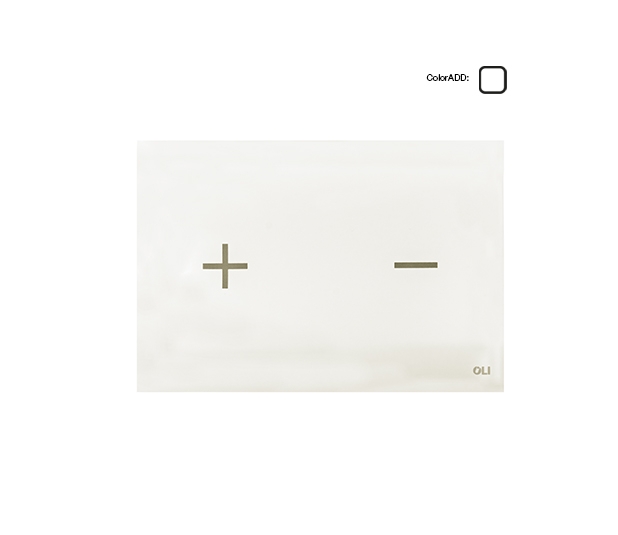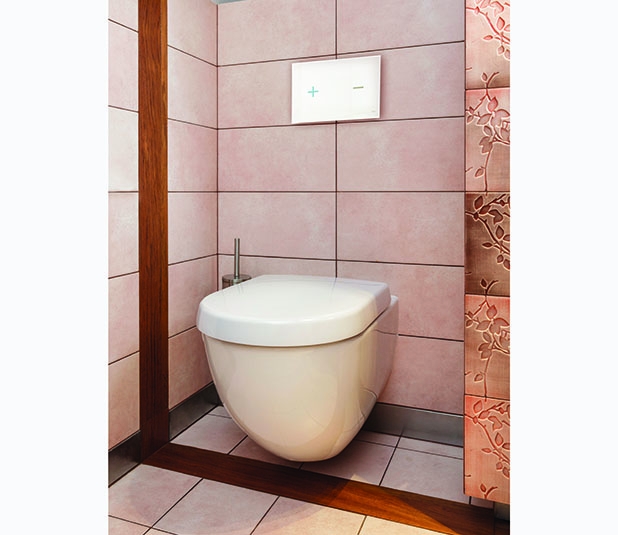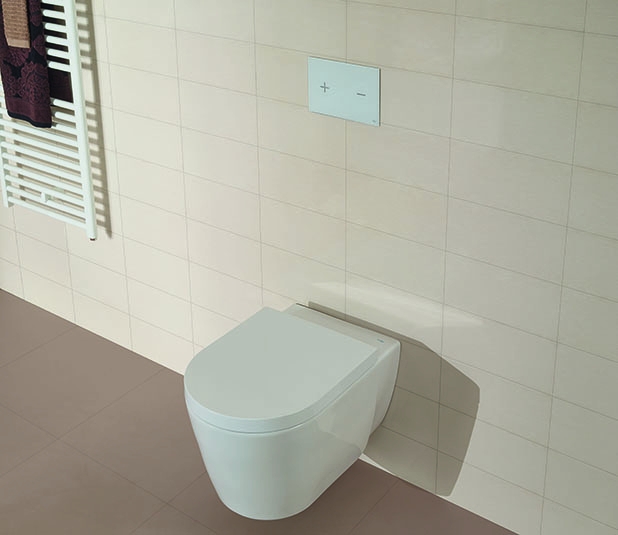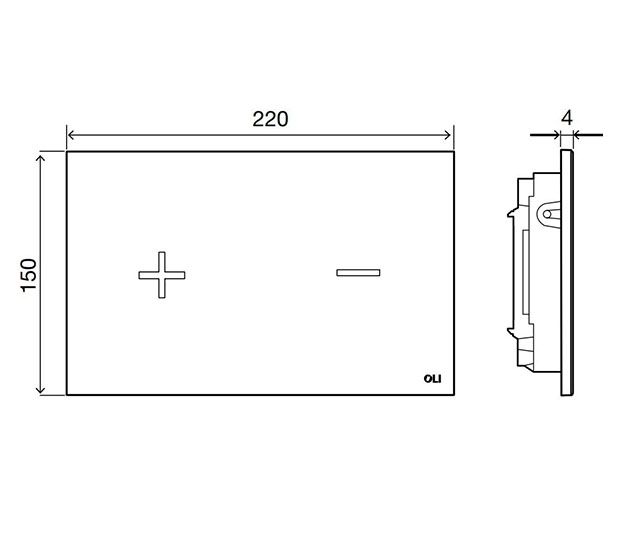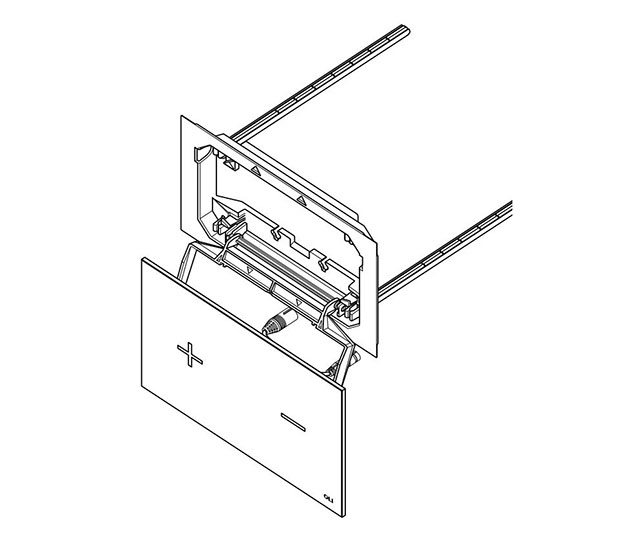 Glassy
Control Plate
Glassy increases the hygiene and safety levels thanks to the No-Touch system. The approach of the hand to the flush plate is sufficient for the capacitive sensors to trigger the flush. Glassy is a unique piece in glass, with minimalist design, available in six finishes.

OLI is the first sanitary systems company in the world to adopt

, a unique, universal and transversal code that allows colour blind people to correctly identify colors.
Top