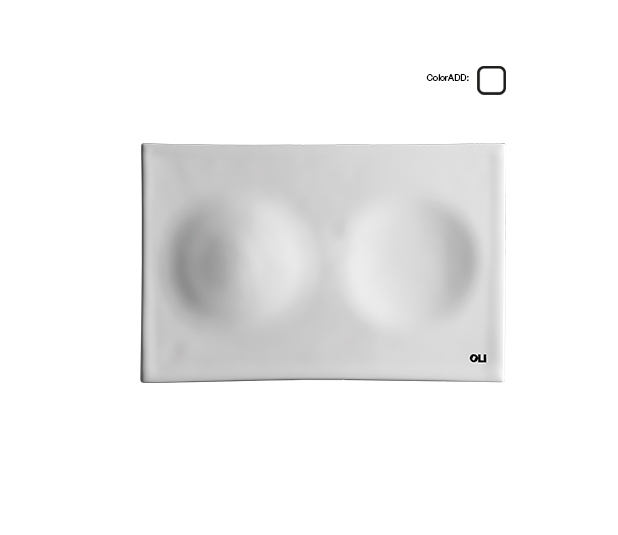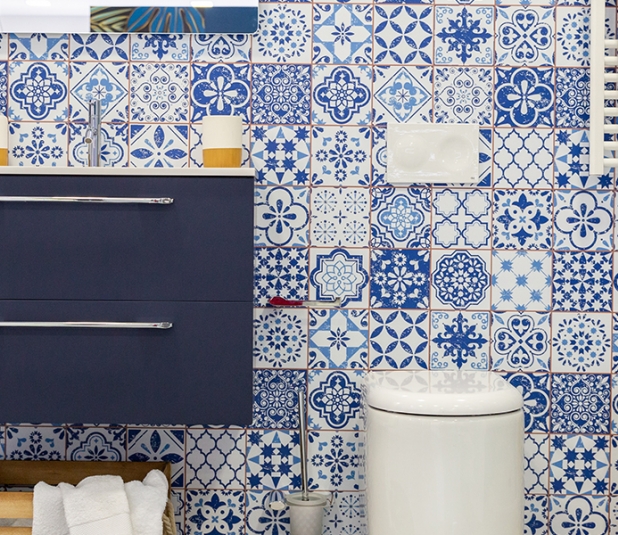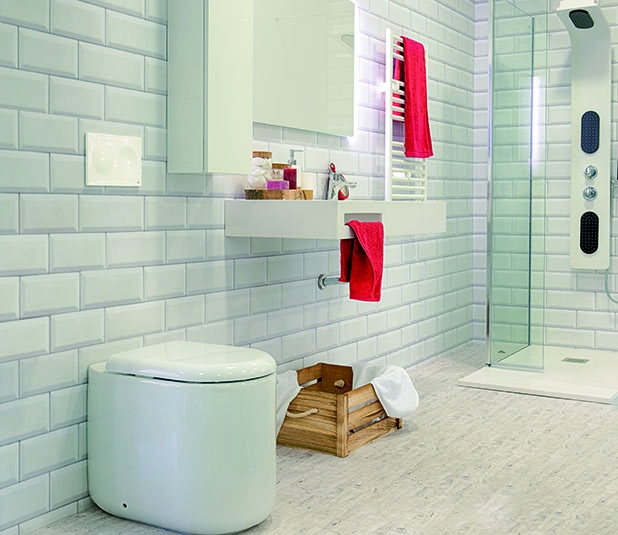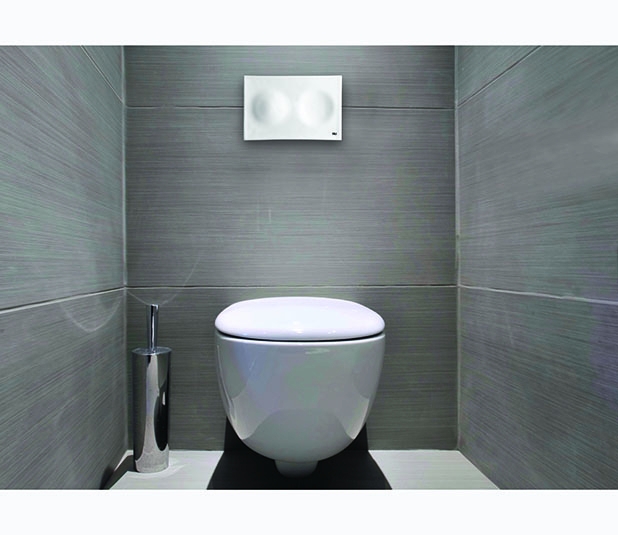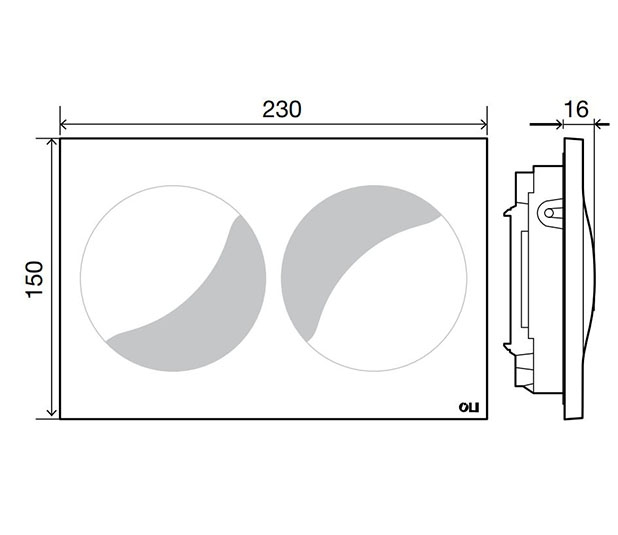 Moon
Control Plate
- The perfect balance between beauty, harmony and elegance.

- One-and-only ceramic control plate that has a one piece ceramic body with innovative shapes. Simple and elegant in design, Moon combines high technology while continuing to offer a simple and intuitive solution for the user. It is a capacitive control plate that is activated as the hand approaches, thus eliminating contact with the device and ensuring maximum hygienic conditions.

- Features a new and improved capacitive sensor with enhanced capabilities.

- Moon is available with two distinct power options: Hydroboost or AC Power-Mains.
- Moon Black in 2019 wins four International Awards: Iconic Award, Design Plus, German Innovation Award an Archiproducts Design Award!
OLI is the first sanitary systems company in the world to adopt

, a unique, universal and transversal code that allows colour blind people to correctly identify colors.
Top