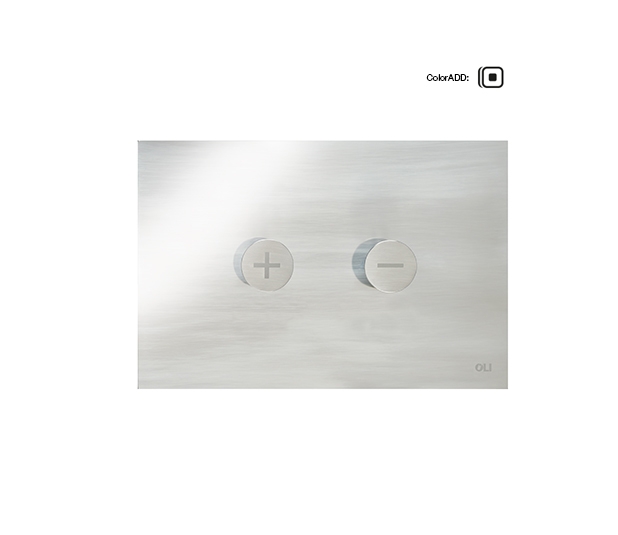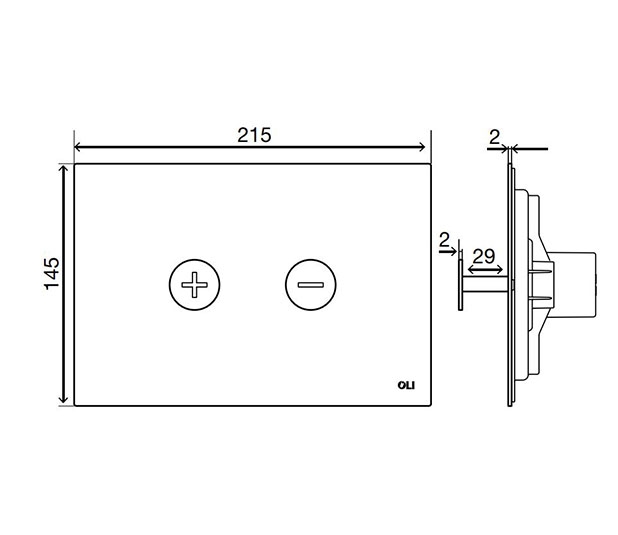 Trumpet
Control Plate
This unique piece was inspired by jazz to create a flush plate with two buttons similar to the pistons of a trumpet, thus bringing the virtuosity of music to the bathroom space. OLI believes that this distinction recognizes the uniqueness of the Trumpet flush plate.

OLI is the first sanitary systems company in the world to adopt

, a unique, universal and transversal code that allows colour blind people to correctly identify colors.
Top