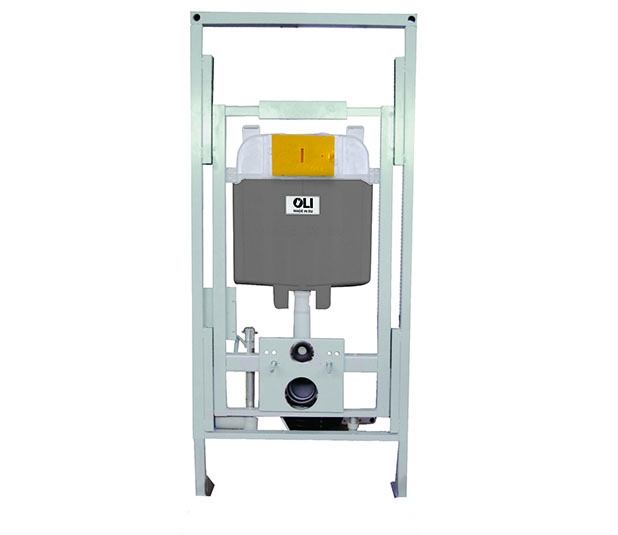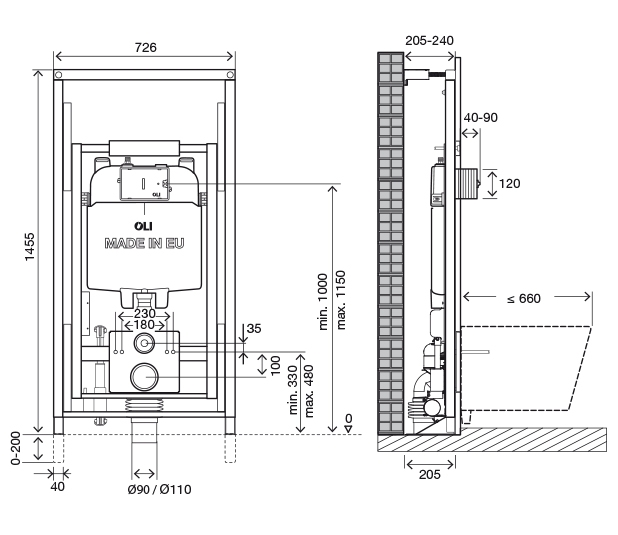 Easy Move WC
Adjustable Frame
- Elegant movement redefined
- Easy Move is the complete package. It offers a solution that is both aesthetically pleasing and highly functional that allows the user to vary the height of a toilet using a remote control.

- When simple movements, such as getting up from sitting on the toilet, become a problem, Easy Move intervenes by simplifying the lives of children, the elderly and people with reduced mobility.

- Easy Move is extremely versatile: it is compatible with all wall hung toilets. The powerful engine exerts a lifting force of 600 kg. The frame moves the toilet up to 150mm with the user seated.

- Silence is guaranteed: during operation the engine noise is almost imperceptible. The Easy Move frame comes with a flexible flush pipe and has a movement speed of 28 mm per second, thus allowing the toilet to move quickly along the frame.

- Easy Move is available in either black or white tempered glass.
OLI is the first sanitary systems company in the world to adopt

, a unique, universal and transversal code that allows colour blind people to correctly identify colors.
Top